Somatic Experiencing trauma healing for women
Let me help you befriend your body and your nervous system.


your body is intelligent, your body is your guide, your body is a healer
Your body has the innate capacity to regulate and heal itself, and it strives for homeostasis. Our job is not to fix it but to help restore its resilience.
If we haven't met before…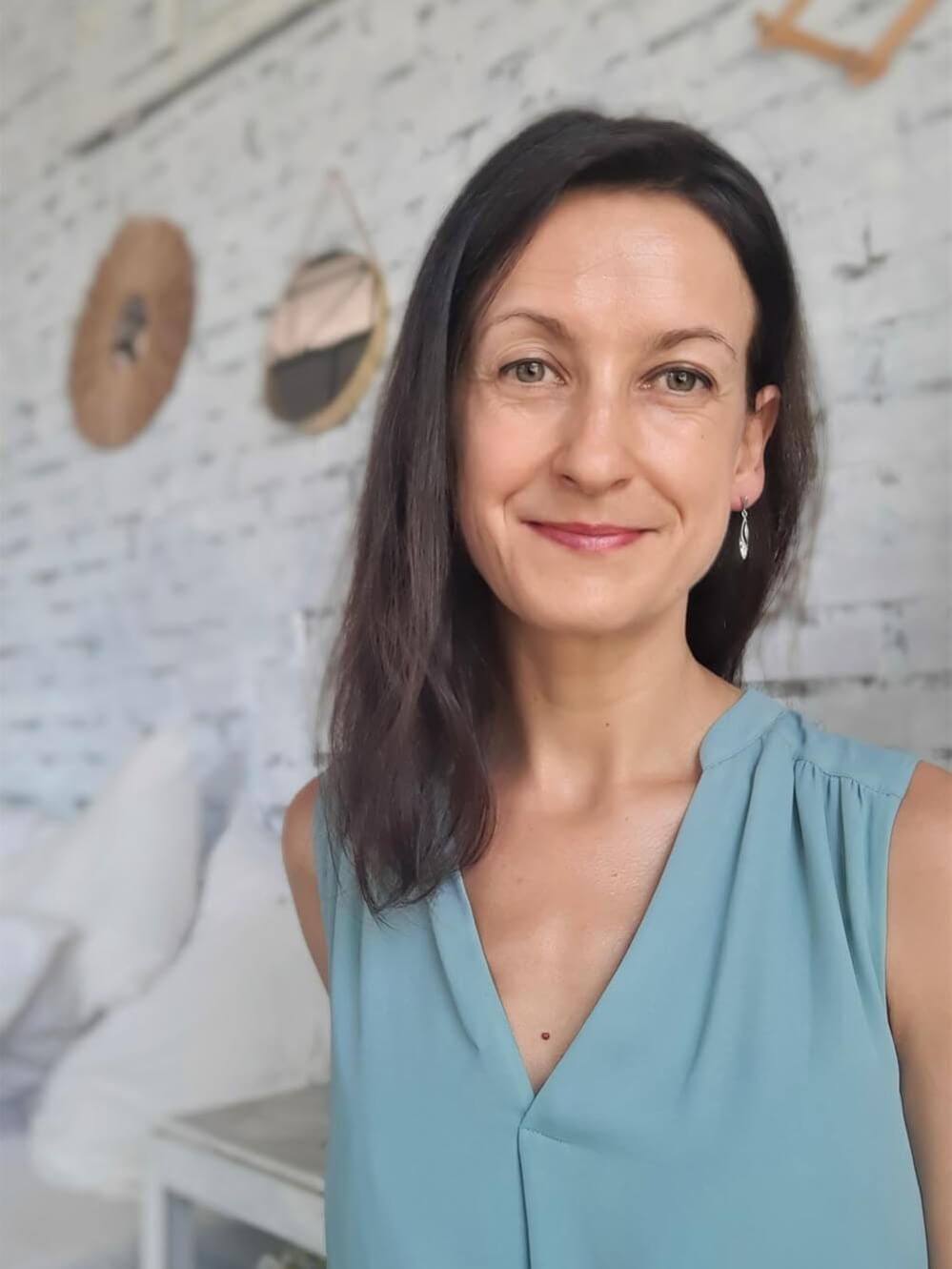 Welcome!
I'm Elena Jacinta
I'm a trauma-informed somatic practitioner based in Chiang Mai, Thailand. 
I support women on their journey of healing from chronic stress and trauma through Somatic Experiencing – a body-oriented therapeutic approach developed by Dr. Peter Levine.
Somatic Experiencing trauma healing sessions
Hypervigilance, overwhelm, difficulty to relax and persistent fatigue are just some of the common signs of chronic stress and trauma that I work with. In my in-person and online Somatic Experiencing sessions, I'll help you learn how to befriend your body and your nervous system. And as we progress, you'll start feeling more relaxed, peaceful and present as you release layers of stress and trauma and reconnect with your body.
I work gently and safely, creating a supportive space for healing to unfold in its own time. 
"Elena is an excellent facilitator whose calm and non-judgmental presence provides a very safe space for me to explore what's going on in my body. Each session brought me lots of insights and healing and Somatic Experiencing with Elena helped me tremendously to be more grounded and present in my body. Thank you so much!"
"From our first meeting, I felt Elena held such a caring space. It was so easy to be vulnerable with her which allowed me to touch some very deep places in a relatively short amount of time. She provided, not only, a safe space for my inner world to unfold, but tools for me to manage it with her and on my own. She taught me how to slow down my mental narrative and just be with my body, where the real energy is. Thanks again!"
"I feel that Elena is truly assisting with my healing. Following the session I have had some unusual bodily experiences followed by a feeling of joy and freedom. Elena is very kind and attentive. She led me gently so that I wouldn't get overwhelmed by strong emotions and sensations. Thank you from the bottom of my heart!"
It would be my honor to offer you my support and be your guide on your healing journey. 
Feel free to reach out to me with any questions you may have. 
And when you are ready, book your first short session to see if it's a good fit.